Pole-change Motors SIEMENS
0 items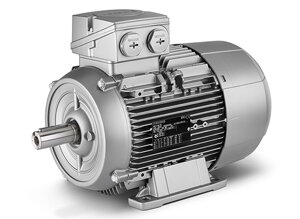 Three-phase asynchronous low-voltage pole-changing motors with cast-iron or aluminium housing with frame size 63 - 315 mm.
Overview:
Frame size: 63M - 315L
Power range: 0,09 - 175 kW
Number of poles: 8/4, 4/2, 6/4, 8/6/4
Rated frequency and voltage 230V, 400V, 500V, 690V, 50Hz
Frequency: 50 / 60 Hz
Degree of protection: IP 55
Housing: Cast-iron, Aluminium
Type of constructions: IM B3, IM B5, IM B35, IM B34, IM B14, IM B14S
Ambient temperature from -20°C to + 40°C
Insulation class F
Installation altitude up to 1000 m
Operating mode continuous duty S1
Standard paint finish, color RAL 7030

Content is being prepared. Do not hesitate to contact us for your inquiry.